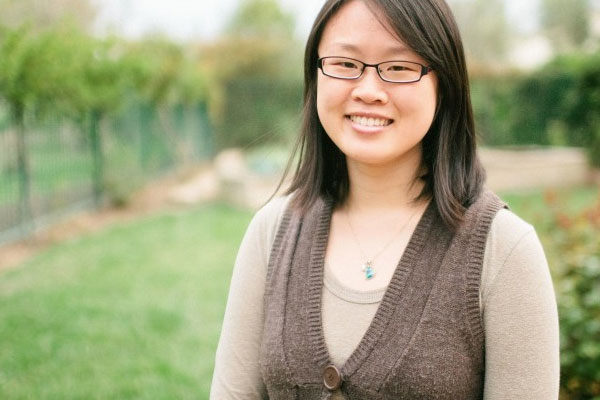 ITS-Davis alumna fights never-ending battles for a cleaner world
Brenda Chang wants to save the world. Perhaps not specifically with a pair of fancy tights or with a super-cool sidekick, but the notion of contributing to the broader scope of things on a world level was always an ambition for the ITS-Davis alumna.
"Back in high school, I had lots of ideas to save the world by solving our energy problems," said Chang. "I really liked math and physics, so it made sense for me to use my interests and abilities to find out what makes the world go 'round."
Chang, who received her master's degree at UC Davis in Transportation Technology and Policy (TTP) in 2009, is currently discovering what that means first-hand as an Air Quality and Climate Change Specialist for ICF International, a technology and management consultancy located in Sacramento.
"My first concern is with air quality, specifically with helping our clients meet the requirements under CEQA, the California Environmental Quality Act. The state requires all major construction projects to undergo an environmental assessment before being built. The largest and most complex of these reports is the Environmental Impact Report, and I am responsible for the air-quality and climate-change sections of these reports," said Chang.
"So if someone wants to build a big box store, for example, I would have to take note of how many bulldozers they plan to use, quantify the emissions from that and then check it with the air district's threshold and make sure it falls below that to ensure air quality is preserved. If it doesn't, we suggest mitigation measures to help the builders meet legal thresholds."
"My second duty deals with climate change, where I work with both CEQA and local government climate action plans. The CEQA approach for climate change is generally similar to air quality. In local government climate action plans, I help develop local greenhouse-gas inventories and quantify potential mitigation measures, such as greening a municipal vehicle fleet for a city that is aiming to comply with AB32," said Chang.
Prior to her current position at ICF International, Chang spent a year as an intern at the International Council on Clean Transportation, a non-profit think tank that engaged Chang in high-level projects where she helped develop a global roadmap model using socioeconomic data to create a "transportation forecast for the whole world".
"I'm always curious and interested in quantifying emissions from smaller things, like a single car, to the bigger picture of transportation as a whole. So it was pretty cool for me to have the opportunity to work on such a global project at ICCT, where I was able to see the direction of the global state of transportation," said Chang.
This extensive outlook on solving the environmental issues of not just the local community, but also those of the entire planet, manifested when Chang began learning about the basics of alternative fuels and transportation technologies at ITS-Davis in 2006. She came to Davis from UCLA with a bachelor of science degree in mechanical engineering.
"ITS-Davis definitely has a wide variety of perspectives on transportation," said Chang. "It offers a diverse curriculum that incorporates policy, technology, psychology and the logistics of transportation. There's still a great amount of technicality involved, which I like a lot, such as in the great traffic engineering classes that the program has. However, I also learned extremely valuable lessons and concepts in transportation policy, such as the reasons behind roadblocks for certain vehicle technologies."
"But what makes the TTP program outstanding is the freedom it gives students to choose a specific focus and to pursue their specific interests within the realm of transportation," said Chang. "After being inundated with all this new knowledge and finding something that sparked my interest, it helped to know that I had the support to pursue that interest."
Alissa Kendall, an assistant professor in the Department of Civil and Environmental Engineering, was Chang's faculty adviser and was extremely influential in helping Chang maintain her pursuits and in guiding her academic career.
"I was her very first student, since she had just started teaching at Davis, so it was a learning experience for us both," said Chang. "She's a very dedicated person who engaged me in many research projects that involved synthesizing and comparing biofuel life cycle assessments. I also got a behind-the-scenes look at why people are in the transportation profession and why others study it."
And at the end of the day, Chang puts these ITS-Davis lessons to use daily.
"The terminology I learned and the discussions I participated in at ITS still apply to the work I do now, because the policies we talked about in the classroom are the same ones I encounter in the workplace. When I think about how policies, such as CEQA and AB32, came to be in the first place, it helps me know that what I do makes a difference."
People therefore don't necessarily need a flashy cape or some fantastical superpower to fight some of the world's toughest issues. All they really need, as Chang shows, is the right mindset.