GreenLight Blog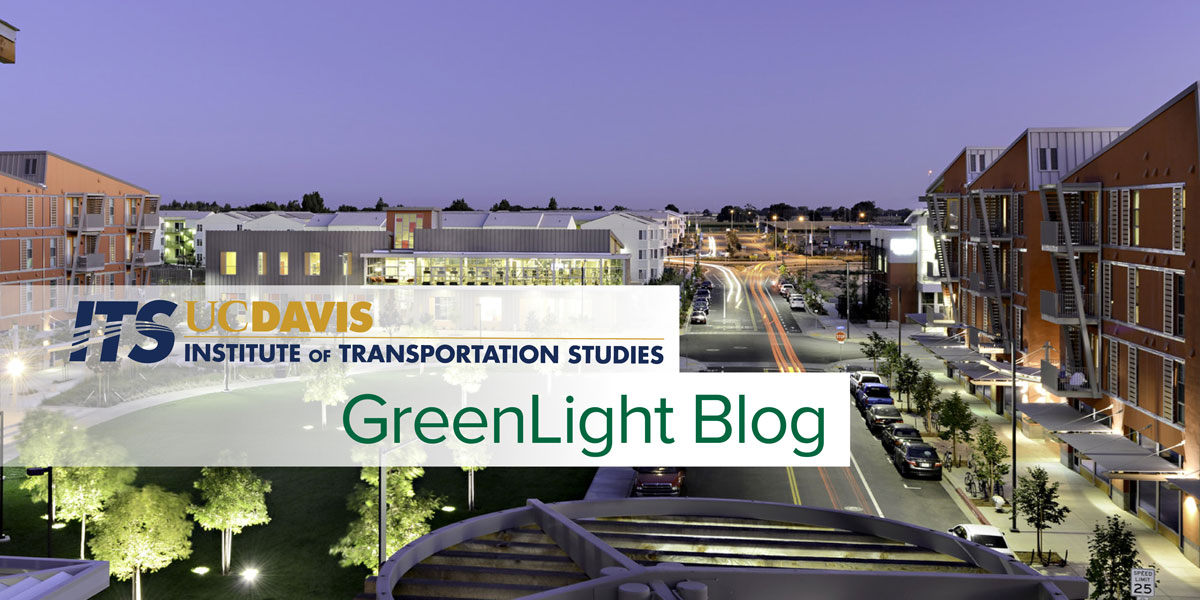 ---
Welcome to GreenLight, blog of the UC Davis Institute of Transportation Studies, Energy Institute, Energy Efficiency Center, Policy Institute for Energy, Environment and the Economy—and affiliated centers and programs. Here you will find news on the latest research conducted by our affiliated faculty and research members, along with our graduate students. Our aim is to inform government and industry decision-making regarding vehicles, fuels, infrastructure, and mobility on key sustainable transportation and energy issues. Please explore, share, and comment on issues you find insightful or interesting.
The photo above shows West Village, the zero net energy community which is home to many of our transportation and energy research centers and institutes.



-Daniel Sperling, Professor and Director, ITS-Davis and the Energy Institute
By | April 27, 2020
COVID-19 is affecting transportation today, and the pandemic will likely have huge impacts on how we get around in the future. This blog series explores intersections between the COVID-19 pandemic and the "3 Revolutions" in transportation: shared mobility, vehicle electrification, and vehicle automation.
---
By | May 1, 2019
Changing how trucks are powered is essential to solving the problems of air pollution and climate change. After all, trucks account for a substantial share of both pollutant emissions and CO2 emissions on California's roadways. But what are the feasible strategies and costs for reaching a future with zero- or very-low-emissions trucks?
---
By | April 2, 2019
The automated vehicle revolution has begun, and will accelerate in the near future. AVs are vehicles that automate the act of driving. Many current-model cars already incorporate features such as adaptive cruise control, self-parking and lane-keeping assistance.
---
By | February 20, 2019
Every January, transportation researchers from across the globe descend on Washington, D.C. for the Transportation Research Board (TRB) Annual Meeting, the largest transportation research conference in the U.S. and possibly the world.
---
By | October 30, 2018
Occurring at the midpoint between the 2015 and 2020 UN Climate Change Conferences, the Global Climate Action Summit revisited the challenges and opportunities to spur climate action.
---