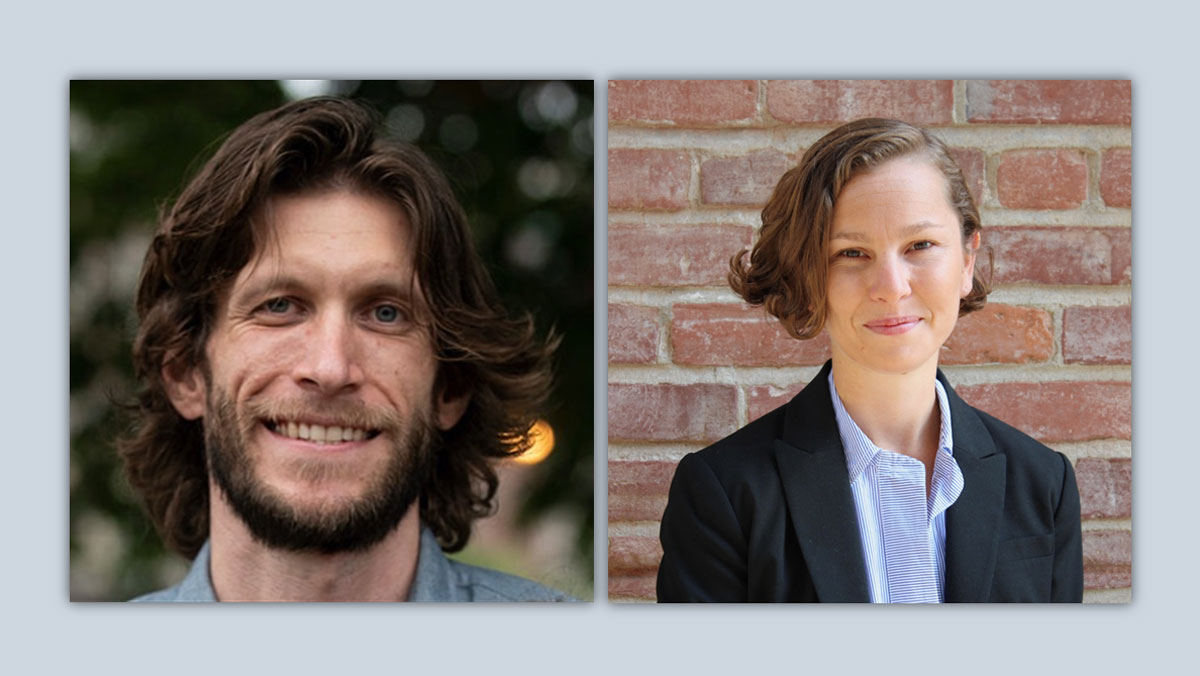 DAVIS, CA – This week, the UC Davis Institute of Transportation Studies (ITS-Davis) announced Dr. Jamey Volker and Amy Lee as the inaugural winners of the newly instituted Mary Nichols Environmental Policy Award. Named in honor of California Air Resources Board Chair and longtime ITS-Davis supporter, Mary Nichols, this award is given to the outstanding paper on environmental policy in transportation by current or recently graduated UC Davis students. It carries with it a $1000 prize.
"I am thrilled to honor two of our outstanding ITS-Davis students, who will be the leaders of tomorrow, and my colleague and friend, Mary Nichols," said Dan Sperling, Founding Director of the UC Davis Institute of Transportation Studies.
The winning paper, co-authored with Professor Susan Handy, was titled, "Induced Vehicle Travel in the Environmental Review Process." It examines how transportation planners often ignore, underestimate, or misestimate the "induced travel" effects (the notion that expanding roadway capacity increases vehicle miles traveled) of highway expansion projects. The authors developed an online tool to estimate the induced vehicle travel impacts of roadway capacity expansion projects in California and applied it to five case study highway capacity expansion projects. Comparing the results with the induced travel estimates reported in the environmental impact analyses for those projects, the authors found that the environmental analyses frequently failed to fully capture the induced vehicle travel effects of highway capacity expansion projects.
"Our research was motivated by the disconnect we saw between California's climate policy goals – particularly the goal of reducing personal auto use – and the continued expansion of highways across the state," said co-authors Amy Lee, a Ph.D. candidate in the Transportation Technology & Policy (TTP) Graduate Group at UC Davis and Jamey Volker, a postdoctoral researcher at ITS-Davis and 2020 graduate of the TTP program. "We are honored to receive the Mary Nichols Environmental Policy Award for our work on induced vehicle travel. We see it as a recognition of the importance of actionable and policy-relevant transportation research, which we are keen to continue to help propel California towards its ambitious and critical climate policy goals."
This is the first year the Mary Nichols Environmental Policy Award has been presented.  ITS-Davis established the award in honor of Mary Nichols and her lifelong contributions in the area of environmental policy. Serving on the California Air Resources Board during four different gubernatorial administrations, Mary Nichols has played a key role in California's and the nation's progress toward healthy air and has led the Board in crafting the state's internationally recognized climate action plan.
"I am very proud and excited to have my name on this award, and happy to congratulate the two winners," said Mary Nichols. "Having a full understanding of the impacts of our transportation planning—including induced travel—is essential to creating a more sustainable transportation future that benefits society and the environment."
"We have been pleasantly surprised that this research has sparked much more discussion around transportation impact analysis than we had anticipated, not just in California but elsewhere in the United States and globally," Lee and Volker said. "We've been thrilled to engage with transportation practitioners, policymakers, and others on these issues. We hope that our work in this area will help bring transportation investments into better alignment with climate policy goals."
The inaugural award will be formally presented later today at the STEPS+ Fall 2020 Symposium.