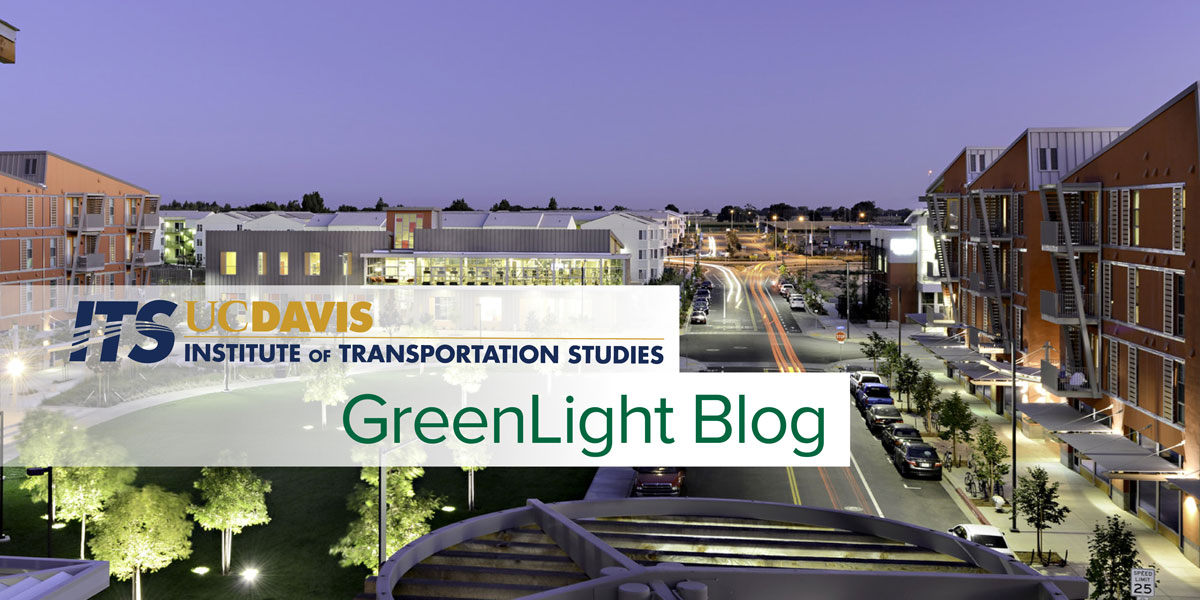 ---
Welcome to GreenLight, blog of the UC Davis Institute of Transportation Studies, Energy Institute, Energy Efficiency Center, Policy Institute for Energy, Environment and the Economy—and affiliated centers and programs. Here you will find news on the latest research conducted by our affiliated faculty and research members, along with our graduate students. Our aim is to inform government and industry decision-making regarding vehicles, fuels, infrastructure, and mobility on key sustainable transportation and energy issues. Please explore, share, and comment on issues you find insightful or interesting.
The photo above shows West Village, the zero net energy community which is home to many of our transportation and energy research centers and institutes.


-Daniel Sperling, Professor and Founding Director, ITS-Davis
Every January, transportation researchers from across the globe descend on Washington, D.C. for the Transportation Research Board (TRB) Annual Meeting, the largest transportation research conference in the U.S. and possibly the world.