Time
1:40pm - 3:00pm
Location
Remote
Speaker(s)
Eric Fredericks, Freight Integration Manager, Caltrans Office of Sustainable Freight Planning
Abstract
There have been numerous regulations, laws, and policies passed in the last few years that are moving California to a more sustainable freight system. Among these is a carbon-neutral state with 100% zero-emission trucks by 2045. Learn how a large state department of transportation has navigated and embraced these new challenges, what Caltrans can do to help California achieve a more sustainable freight ecosystem, and what questions Caltrans still needs help answering in determining its most efficient path to this sustainable future. Also, learn what the job is like day to day for a freight planner at Caltrans.
Biographical Sketch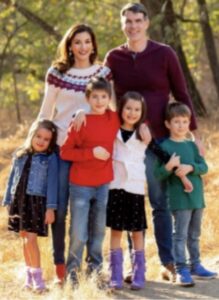 Eric Fredericks is the Freight Integration Manager in the Office of Sustainable Freight Planning at Caltrans, where he has worked since 2017. His work activities include helping to move sustainable freight projects from concept to construction and providing oversight on planning implementation efforts like truck parking, marine highways, zero-emission trucks, inland ports, and various maritime issues. Prior to this, Eric served as a Regional Planning Branch Chief in Caltrans District 3 for six years. Eric has also held various other positions within Caltrans, including Acting Office Chief for the District 3 Office of Planning and Modal Programs, Caltrans North Region Environmental Interim S-1 Branch Chief, SB 743 Interim Guidance Manager, HQ Complete Streets Technical Lead for Planning, and as a Transportation Planner in the HQ Community Planning Branch.
Eric previously worked for the California High Speed Rail Authority, Pacific Municipal Consultants/City of Elk Grove, the Miami Valley Regional Planning Commission, and as an intern with the Illinois Department of Transportation and the Champaign-Urbana Urbanized Area Transportation Study.
Eric earned his bachelor's degree in Urban and Regional Planning from the University of Illinois at Urbana-Champaign.
In his spare time, Eric enjoys spending time with his wife Angela and his two sons and two "bonus" daughters, globetrotting, hiking, playing/watching basketball or just about any other sport, running, and evangelizing cryptocurrency.