Speaker Bios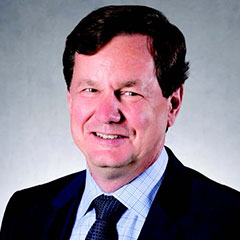 Michael Ableson is Vice President of Electric Vehicle Charging & Infrastructure at General Motors. He is responsible for developing the partnerships, incentives, and investments needed to create the necessary electric vehicle charging infrastructure that will remove a critical barrier to acceptance of electrification. Prior to this role, he served as GM's Vice President of Global Strategy where he led a team focused on the next chapter of GM's story, covering connected vehicles, urban mobility, and autonomous vehicles. The freedom to think and create globally across all forms of transportation has allowed him to inform Congress, via testimony, on how to deploy self-driving vehicles and to present solutions for tomorrow's cities on a global stage with CityLab.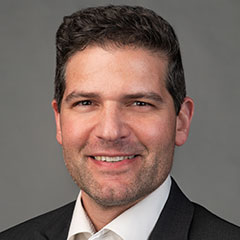 Michael Backstrom is the Managing Director, Energy & Environmental Policy for Southern California Edison (SCE). He is responsible for leading the analysis of proposed energy and environmental regulations; developing regulatory engagement strategies; overseeing advocacy at state and federal environmental agencies; and ensuring effective case management of key energy policy proceedings. Backstrom joined SCE in 2005 as an attorney and has held positions in both regulatory and legislative affairs. He also has served as chief of staff to the chairman and CEO of Edison International and as Director, Customer Experience at SCE. Prior to joining SCE, he was an associate in the Los Angeles office of Howrey, LLP, where his practice focused on commercial litigation. Backstrom earned a bachelor's degree in English from Pepperdine University in 1997, and a juris doctor from the University of Southern California in 2000.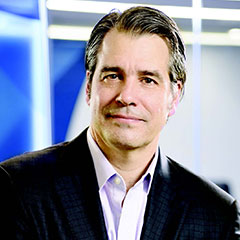 John Bozzella is a veteran auto industry executive and the President and CEO of Global Automakers. Bozzella is leading the association and its members through a time of fundamental transformations and transitions: the reaction to globalization, the electrification of vehicles, and the development of autonomous and connected vehicles that promises to revolutionize personal transportation.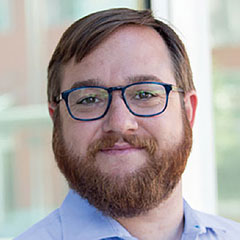 Austin Brown is Executive Director of the Policy Institute for Energy, Environment, and the Economy at the University of California, Davis. In this role, he builds strong connections between the research and policy communities at the local, state, and national levels with a focus on clean energy and sustainable transportation. Prior to joining UC Davis in June 2017, he spent nine years in Washington, DC, working for the Department of Energy, the National Renewable Energy Laboratory, and as Assistant Director for Clean Energy and Transportation at the White House Office of Science and Technology Policy in the Obama Administration.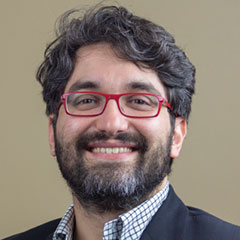 Giovanni Circella is the Honda Distinguished Scholar for New Mobility Studies and the Director of the 3 Revolutions Future Mobility Program at the University of California, Davis. His interests include travel behavior and emerging transportation services, sustainable transportation, travel demand modeling, travel survey methods, and policy analysis. His recent research has focused on the impacts of new mobility (including shared mobility, micromobility and ridehailing) and vehicle automation on travel behavior and auto ownership, and the evolving lifestyles and mobility patterns of specific population segments (e.g."millennials") and in various regions of the United States, Europe, South America, and the Middle East. Circella is the Chair of the TRB Committee on ICT and Transportation (ADB20) and a member of the Transportation and Sustainability (ADD40) and the Travel Behavior and Values (ADB10) committees.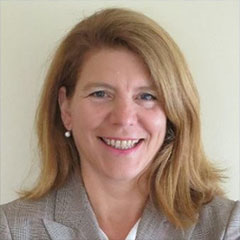 Coralie Cooper is Deputy Director of NESCAUM, an association of the air pollution control programs in Connecticut, Maine, Massachusetts, New Hampshire, New Jersey, New York, Rhode Island, and Vermont. Cooper previously worked with NESCAUM as Transportation Program Manager from 1997-2011. From 2011 to 2018, she was Sustainability Lead in the Energy Analysis and Sustainability Division of the U.S. DOT Volpe National Transportation Systems Center. Cooper has a B.A. from Boston University and a Master in City Planning from the Massachusetts Institute of Technology.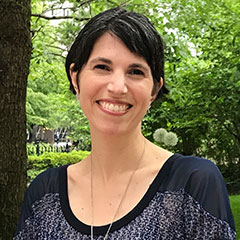 Gina Coplon-Newfield is Director of Sierra Club's Clean Transportation for All Campaign, which focuses on: advocacy for city, state, and utility policies to accelerate EV adoption; advocacy for transit agencies to invest in zero emission buses; advocacy for strong federal vehicle and state clean vehicle standards; public outreach through such efforts as National Drive Electric Week; and local and state campaigns for transit, biking, and other clean and equitable transportation solutions. She joined Sierra Club in 2010. Coplon-Newfield has more than 20 years of experience running campaigns for environmental, health, and human rights organizations. She earned a B.A. from Tufts University and a Master's in Public Administration at Harvard University's Kennedy School of Government where she wrote a case study published by Harvard Law School on the efforts that led to the 2007 law increasing U.S. vehicle fuel economy standards.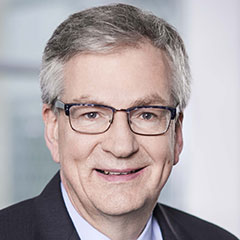 Martin Daum is a member of the Board of Management of Daimler AG and Head of the Daimler Trucks and Buses Divisions. He has been a member of the Board of Management since March 2017. Daum joined Daimler-Benz AG in 1987 after two years working as a management consultant. He started there in the Sales organization and subsequently held various positions within Finance and Controlling in Germany and the United States. In 2003 he became Vice President responsible for the Special Vehicle Product Unit and Controlling Mercedes-Benz Trucks. In 2006 he took over the position as Vice President for Operations of Mercedes-Benz Trucks. From 2009 to 2016 he was President and CEO of Daimler Trucks North America LLC. Daum studied Economics at the University of Mannheim and graduated in 1985.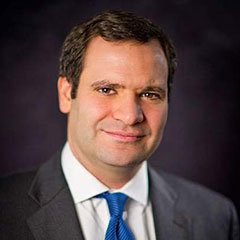 Robbie Diamond is the President and CEO of Securing America's Future Energy (SAFE) and of the Electrification Coalition (EC). In 2006, together with Frederick W. Smith, Chairman, President, and CEO of FedEx Corporation, and General P.X. Kelley, USMC (Ret.), 28th Commandant of the Marine Corps, he formed SAFE's Energy Security Leadership Council, a group of prominent business leaders and retired senior military officers dedicated to combating the nation's dependence on oil. SAFE and the EC are working towards a connected, autonomous, shared, and electric mobility future that will save lives, end oil use in transportation, and provide mobility to millions of seniors, disabled, and economically disadvantaged people. Diamond is also on the boards of Rhombus Energy Solutions, which provides intelligent power conversion and fast charging solutions, and HCT-Sun, a rooftop solar company that focuses on commercial and industrial rooftop development and operations in Mumbai, India.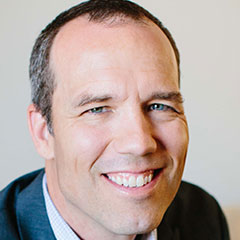 Anthony Eggert, a Director at ClimateWorks Foundation, has 20 years of public and private sector experience working on clean energy technologies and policies. Prior to ClimateWorks, he served as the Founding Director of the UC Davis Policy Institute for Energy, Environment and the Economy. Eggert's public sector experience includes serving as an appointee of Governors Jerry Brown and Arnold Schwarzenegger including as Senior Advisor to the Chair of the California Air Resources Board, Commissioner of the California Energy Commission, and Deputy Secretary of California Environmental Protection Agency where he helped implement California's landmark clean energy and climate policies. Eggert started his career as an automotive engineer and program manager at Ford Motor Company working on regulatory compliance and advanced vehicle technology development. He received a bachelor's in mechanical engineering at University of Wisconsin-Madison and a master's in Transportation Technology and Policy at UC Davis.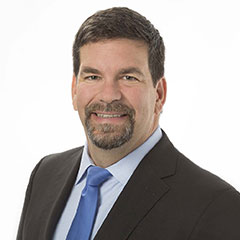 David Friedman is Vice President, Advocacy at Consumer Reports (CR). He leads CR's efforts to secure consumer safeguards, improved corporate practices, and innovative solutions to realize a fairer, safer, and healthier marketplace. Before joining CR in 2017, Friedman served as both Deputy Administrator and Acting Administrator of the National Highway Traffic Safety Administration (NHTSA). He also served at the Department of Energy as Deputy and Acting Assistant Secretary for the Office of Energy Efficiency and Renewable Energy. Friedman worked for 12 years at the Union of Concerned Scientists in several capacities, including senior engineer, research director, and deputy director of its clean vehicles program. He also worked in the UC Davis Fuel Cell Vehicle Modeling Program. Friedman earned his B.S. in mechanical engineering from Worcester Polytechnic Institute in Massachusetts. He is a Ph.D. candidate in Transportation Technology and Policy at UC Davis.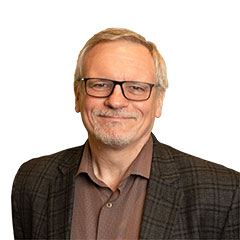 Lewis Fulton is Director of the Sustainable Transportation Energy Pathways Program (STEPS+) within the Institute of Transportation Studies at UC Davis (ITS-Davis), where he leads research activities around new vehicle technologies, new fuels, and how they can gain rapid acceptance in the market. He also coordinates research across five ITS-Davis research centers. From 2007-2012 he was a Senior Transport Specialist with the International Energy Agency, Paris, and Division Head for Energy Technology Policy during 2011-2012. He held earlier posts at IEA from 1999-2005. During 2006-2007 he worked in Kenya with the UN Environment Program, developing and implementing sustainable transport projects around the world. During the1990s he also worked at the U.S. Department of Energy and taught at the Independent University of Bangladesh and the University of Maryland.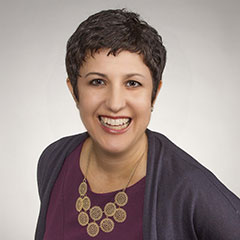 Sue Gander directs the Energy, Infrastructure and Environment Division of the National Governors Association (NGA). She leads a team of analysts in providing governors and their staff with state policy guidance and technical assistance on topics including the transformation of the transportation sector to an autonomous, connected, electric and shared system. She has over 20 years' experience working at the state, national, and international levels and holds a BA from Brown University and an MA from the University of Wisconsin, both in public policy.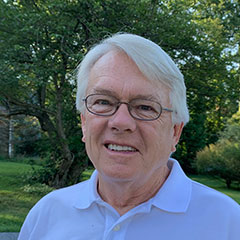 David L. Greene is a Research Professor in the Department of Civil and Environmental Engineering and a Senior Fellow of the Howard H. Baker, Jr. Center for Public Policy at the University of Tennessee, Knoxville. In 2013 he retired from Oak Ridge National Laboratory as a Corporate Fellow. Greene's research interests are focused on energy use in transportation and policies to reduce petroleum consumption and greenhouse gas emissions and achieve a transition to sustainable energy sources. He has published extensively on automotive fuel economy and fuel economy standards and has served on all four National Research Council committees that evaluated U.S. fuel economy policy for cars and light trucks. The recipient of numerous awards, Greene was recognized by the Intergovernmental Panel on Climate Change for contributing to the IPCC's receipt of the 2007 Nobel Peace Prize.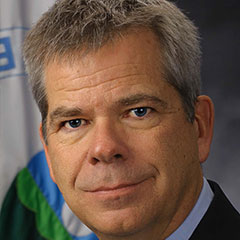 Christopher Grundler is the Director of the Office of Transportation and Air Quality (OTAQ) for the U.S. Environmental Protection Agency (EPA). Prior to being appointed director, he was the longtime Deputy Office Director and Chief Executive of the National Vehicle and Fuel Emissions Laboratory in Ann Arbor, Michigan. He and a staff of nearly 400 employees strive to protect public health and the environment by reducing air pollution from transportation vehicles, engines, and the fuels used to operate them. Grundler was part of the team that developed the nation's first greenhouse gas emission standards for both light- and heavy-duty vehicles. Prior to that, he helped create a slate of clean diesel standards for cars, trucks, and construction equipment.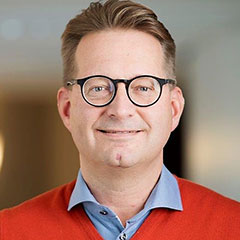 Niklas Gustafsson is Senior Vice President and Chief Sustainability Officer for Volvo Group. In addition to interfacing with societal stakeholders on sustainability and corporate affairs, he is responsible for the Volvo Group global representation offices in the main markets and world political power centers. Previously, Gustafsson served as Executive Vice President, Corporate Public and Environmental Affairs, from 2013–2014. He joined the Volvo Group in 2008 as Senior Vice President, Public and Environmental Affairs. From 1987 to 2008 he worked for the Volvo Car Corporation, where he held positions in electronics, engine development, environmental engineering, communications, and governmental affairs. He was the Director for Environmental Issues from 2003 to 2008. Gustafsson has served on numerous industry and research organization boards. He holds a BSc in Electronic Engineering from Skövde University.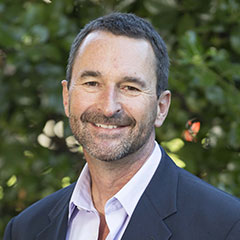 Hal Harvey is the CEO of Energy Innovation. He was Founder and CEO of Energy Foundation, served as Environment Program Director at the Hewlett Foundation, and helped establish Energy Foundation China, the European Climate Foundation, and the Indian Sustainable Energy Foundation. He was appointed to panels by Presidents Bush (41st) and Clinton (42nd) and is currently President and Chairman of the Board for several financial, science, and philanthropic groups. He is a Senior Fellow for Energy and the Environment at the Paulson Institute, and he received the Heinz Award for the Environment in 2016, the UN Clean Air and Climate Change Award in 2018, and the State of California's Haagen-Smit Clean Air Award in 2019. Harvey has B.S. and M.S. degrees from Stanford University.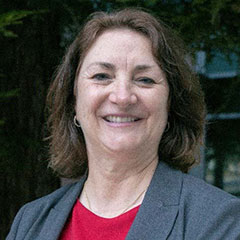 Annette Hebert was appointed Assistant Executive Officer of the California Air Resources Board (CARB) in February 2019. In this capacity, Hebert, in partnership with Deputy Executive Officer Steve Cliff, guides the work of over 350 engineers, scientists, policymakers, and support staff in Southern California, primarily in the area of CARB's extensive mobile source programs. Hebert's focus is on emissions certification and compliance, mobile source emissions warranties, and mobile source testing and field assessment based at the El Monte Haagen-Smit Laboratory. Hebert will also lead workforce and facility transition planning in advance of CARB's move to its new Southern California headquarters opening near the campus of UC Riverside in early 2021. A Cajun native of Louisiana, Ms. Hebert holds a B.S. in Petroleum Engineering from the University of Louisiana, Lafayette.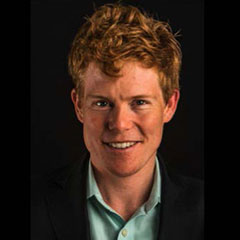 Holmes Hummel is Founder of Clean Energy Works, a nonprofit organization working to accelerate investments in the clean energy economy through utility financing. As a champion for the Pay As You Save® (PAYS) system, Hummel led Clean Energy Works to win three international searches for breakthrough climate strategies, including the FiRe Award for high-impact innovation at the Bloomberg New Energy Finance "Future of Energy Summit." PAYS for Clean Transport was endorsed by the Global Lab for Climate Finance as a top finance instrument in 2018. Previously, Hummel served for four years as a Senior Policy Advisor in the Department of Energy's policy office and, among other responsibilities, led the agency's finance working group. Hummel holds a Ph.D. from Stanford University for research on global energy technology scenarios for climate stabilization.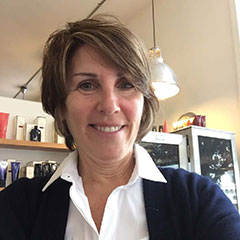 Amy Myers Jaffe is the David M. Rubenstein Senior Fellow for Energy and the Environment and Director of the program on Energy Security and Climate Change at the Council on Foreign Relations. A leading expert on global energy policy, geopolitical risk, and energy and sustainability, Jaffe previously served as Executive Director for Energy and Sustainability at the University of California, Davis and Senior Advisor for Energy and Sustainability at Office of the Chief Investment Officer of the University of California, Regents. She was also formerly a global fellow at the Woodrow Wilson International Center for Scholars. Prior to joining UC Davis, Jaffe served as Founding Director of the Energy Forum at Rice University's James A. Baker III Institute for Public Policy and its Wallace S. Wilson fellow for energy studies. She has taught energy policy, business, and sustainability courses at Rice University, UC Davis, and Yale University.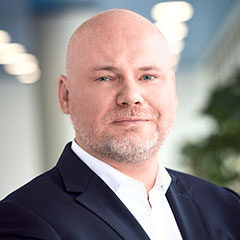 Andreas Klugescheid is Head of Steering Government and External Affairs, Sustainability Communications at the Munich-based headquarters of BMW Group. Previously, he was the BMW Group Representative in Sacramento, Calif. In this function, he managed the company's activities on environmental, mobility, and sustainability policies. Klugescheid has held numerous positions within BMW Group, including spokesman for Governmental Affairs in Munich and Western Region Corporate Communications Manager for BMW of North America. He started his career with BMW Group as Head of Clean Energy Communications, responsible for BMW Group's participation in UN conferences like the Johannesburg World Summit on Sustainable Development and the UN Climate Conferences COP 14–16.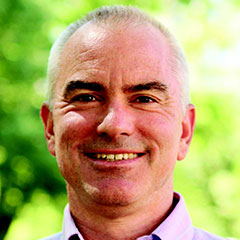 Drew Kodjak is Executive Director of the International Council on Clean Transportation, an organization that he co-founded in 2005 to support governments in the top vehicle markets develop policies to improve the environmental performance and energy efficiency of all modes of vehicles and fuels. Prior to joining the ICCT, Kodjak served as Attorney-Advisor for the U.S. Environmental Protection Agency, during which time he contributed to regulatory developments of major rulemakings. Kodjak is a graduate of New York University and Boston University Law School where he graduated with honors in 1991.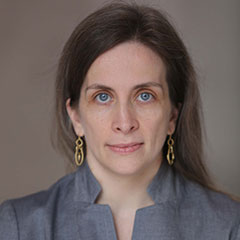 Sarah Ladislaw is the Senior Vice President and Director and Senior Fellow of the Energy and National Security Program at the Center for Strategic and International Studies (CSIS). She leads CSIS's work in energy policy, market, and technology analysis and has spearheaded new work on climate change, the electricity sector, and energy technology development. She has authored numerous publications on the geopolitics of energy, energy security, and climate change, low-carbon pathways, and a wide variety of issues on U.S. energy policy, regulation, and market dynamics. Ladislaw formerly worked in Office of the Americas in the Department of Energy's Office of Policy and International Affairs. She also worked for Statoil as their Senior Director for International Affairs in the Washington office.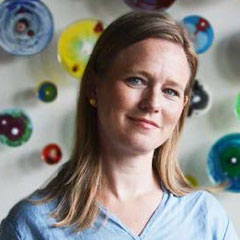 Karen Laughlin is a Program Officer for the Climate and Clean Energy program at the Heising-Simons Foundation. Prior to joining the Foundation in 2017, Laughlin served in government and the nonprofit sector on climate, transportation, and clean energy policy. At Climate Policy Initiative, she jointly led the U.S. program to analyze and recommend policies to lower the costs of low-carbon economy transition. She also served as a senior policy advisor in the U.S. Environmental Protection Agency's Oce of Transportation and Air Quality. She holds a Ph.D. in ecology and evolutionary biology from Cornell University and a bachelor's degree in environmental science and policy from Duke University.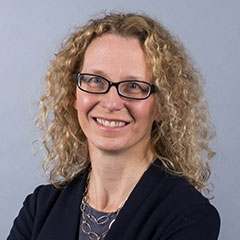 Zoe Lipman directs BlueGreen Alliance's Vehicles and Advanced Transportation Program. She is based in the organization's DC office where her portfolio includes transportation, manufacturing and related economic topics. Prior to joining BGA, Lipman led the National Wildlife Federation's program on fuel economy and advanced and electric vehicles, and previously headed the organization's Midwest climate policy program. She has written and advocated on advanced vehicle supply chains, transportation and utility sector innovation, and other opportunities to speed adoption of climate and energy solutions while rebuilding America's economy, communities, jobs and competitiveness. Prior to joining NWF, Lipman worked in management consulting and as a trade union official in the U.S. and overseas. She holds a BA from Yale University and a Masters in Public Administration from Harvard's John F Kennedy School of Government.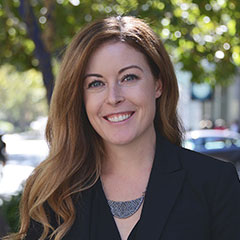 Kate Meis is the Executive Director of the Local Government Commission (LGC), a nationally recognized nonprofit connecting local leaders, implementing innovative solutions, and advancing smart-growth policies. Founded in 1980, LGC has over 700 members, 40 staff, and 70 CivicSpark Fellows working on smart growth initiatives throughout California and the nation. Meis is a Senior Fellow of the American Leadership Forum and has been recognized for her climate-change work by the Chronicle of Philanthropy as one of the nation's "40 under 40 Young Leaders Who Are Solving the Problems of Today – and Tomorrow."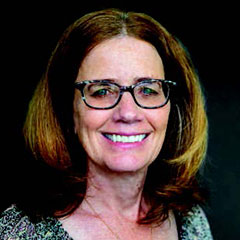 Patty Monahan is a newly appointed Commissioner at the California Energy Commission. She is the lead for transportation at the Commission, which provides about $100 million per year for clean vehicles and fuels. Between 2010 and 2019, Monahan was the Transportation Program Director at the Energy Foundation, where she funded state and federal campaigns to advance electric transportation, cleaner fuels, and more efficient vehicle fleets. She previously worked at the Union of Concerned Scientists as the California Director and the Deputy Director for Clean Vehicles.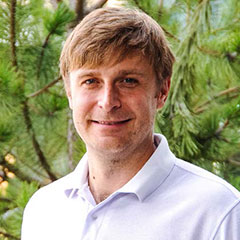 Dave Mullaney, a manager at Rocky Mountain Institute, oversees RMI's global freight and logistics work. His focus is on the use of light electric vehicles for final mile urban freight electric medium and heavy trucks in regional hauls. Mullaney has worked with industry and policy makers in Shenzhen, China, and Delhi, India, to accelerate deployment of electric vehicles in urban logistics and is currently working with the North American Council on Freight Efficiency to accelerate the deployment of electric trucks on regional routes in the United States. In addition to his work on electric trucks, Mullaney has collaborated with municipal, regional, and national policy makers in India and China on research to enhance the cost and carbon efficiency of goods movement in those countries.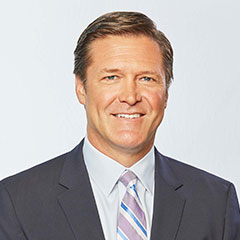 Doug Murtha is Group Vice President of Corporate Strategy and Planning for Toyota Motor North America. He is responsible for mid- to long-term core business strategies, market insights, and new growth opportunities that support sustainable mobility for our customers. Prior to his current role, Murtha was Vice President of the Scion Division, Toyota's former youth market laboratory. Previously, he was Vice President of Product Planning and oversaw the development of new concepts and product strategies for Toyota, Lexus and Scion vehicles. In that role he was also responsible for new vehicle pricing and cross car line product planning. Murtha held positions in Toyota marketing, and parts and service operations where he joined the company in 1992. He holds a bachelor's degree from UC Davis.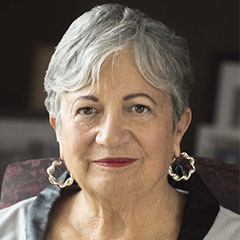 Mary Nichols is the Chair of the California Air Resources Board (CARB), where she occupies the attorney seat. She has served on the board under Gov. Jerry Brown (1975-82 and 2010-18), Gov. Arnold Schwarzenegger (2007-2010), and Gov. Gavin Newsom (2019-present). She also served as California's Secretary for Natural Resources (1999-2003), appointed by Gov. Gray Davis. When not working for the State of California, Nichols was a senior staff attorney for the Natural Resources Defense Council; Assistant Administrator for EPA's Office of Air and Regulation, in the administration of President Clinton; and head of the Institute of Environment and Sustainability at UCLA. In her career as an environmental lawyer, spanning over 45 years, Nichols has played a key role in California and the nation's progress toward healthy air. She has also led the CARB in crafting California's internationally recognized climate action plan.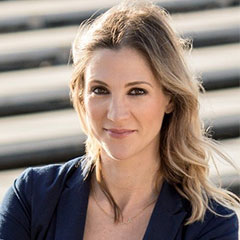 Lauren Faber O'Connor is the Chief Sustainability Officer at the Office of Mayor Eric Garcetti, City of Los Angeles. In this role, she is driving the implementation of Mayor Garcetti's newly released LA's Green New Deal, a global model for local action to confront the climate crisis, prioritizing the environment, economy, and equity together. Prior to this work, O'Connor served as the West Coast political director for the Environmental Defense Fund ("EDF") in San Francisco. Before this, she was appointed to assistant secretary for Climate Change Programs at the California Environmental Protection Agency, where she was dedicated to the design and implementation of California's landmark Global Warming Solutions Act, AB 32. Previously, she had served as senior director for Lighthouse Consulting Group in Washington, D.C. and as senior policy advisor for climate change and energy at the British Embassy.She holds a bachelor's degree in earth systems and economics from Stanford University, and master's degree in Climate and Society from Columbia University.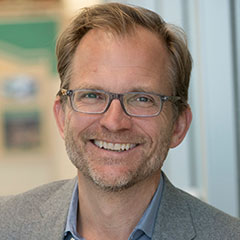 Matt Petersen is the President and CEO of Los Angeles Cleantech Incubator (LACI). LACI is creating an inclusive green economy by incubating leading startups, creating aspirational partnerships, and inspiring future entrepreneurs. LACI's three priorities are accelerating transportation electrification, clean energy, and sustainable cities. Prior to joining LACI, Petersen was the first Chief Sustainability Officer for the City of Los Angeles, where he was the chief architect of the groundbreaking Sustainable City Plan. He helped Los Angeles become a global leader in EVs, solar and water conservation, and helped create the Climate Mayors. Petersen co-founded Global Green USA and led the organization for 19 years as President and CEO. He is chair of the Climate Mayors board, and sits on numerous nonprofit boards and professional councils.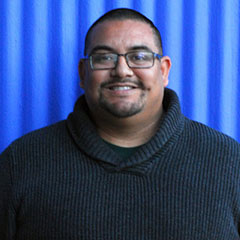 Andres Ramirez is the Campaign Manager at SCOPE Los Angeles. SCOPE advocates for economic development, local jobs, and equitable distribution of resources to South Los Angeles. Ramirez has committed his life and career to social justice.As the first-generation son of Salvadorian migrants, Ramirez was born and raised in South LA and attended the University of California, Los Angeles. He has led multiple efforts in South LA as the Community Organizer for Community Healthy Councils, TRUST South LA, Strategic Actions for a Just Economy, Community Coalition, Coalition LA, and as a Public Ally. Ramirez specializes in innovative strategies to transform low income communities into thriving, healthy, self-sustainable hubs. He is a part of an emerging active transportation movement in South/Southeast LA that is challenging the city and county to transform its car-centric culture into one that supports multiple modes especially walking and cycling.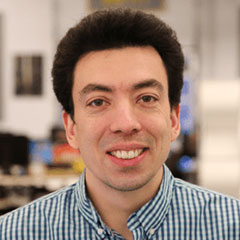 Creighton Randall is CEO of the Mobility Development Group, a social enterprise that supports the launch and growth of community-controlled mobility networks. Mobility Development builds pilot programs and funding for shared mobility (carsharing, bikesharing, and ridesharing)—providing design, fundraising, and management—with a specific focus on service to disadvantaged communities. Mr. Randall's work supports programs like BlueLA in Los Angeles, Miocar in the San Joaquin Valley, and the Volunteer Transportation Center in Upstate NY. Creighton's career in shared mobility began with Buffalo Carshare, a non-profit operation that served 1,000 members, half of whom came from households earning less than $25,000. After leading Buffalo Carshare for six years, Mr. Randall joined the Shared Use Mobility Center, serving as Program and Development Director from the non-profit's inception in 2014 to January 2018, when he formed Mobility Development. He holds degrees in Mechanical Engineering and Urban Planning from the University at Buffalo.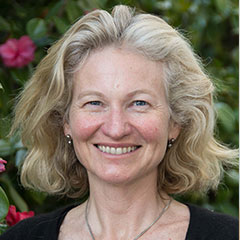 Carol Lee Rawn is the Senior Director of the Transportation Program at Ceres. An environmental attorney, Rawn has more than 25 years of experience working with federal and state regulatory agencies, companies, investors, and nonprofit organizations. She previously served as General Counsel for the Massachusetts Executive Oce of Environmental Affairs, as well as Deputy Legal Counsel to Massachusetts Governor William Weld. Rawn was also an attorney with the Conservation Law Foundation and the Natural Resources Defense Council, and an environmental crime prosecutor with the Massachusetts Attorney General's Oce. She earned her J.D. from the University of Virginia School of Law and her B.A. from Middlebury College.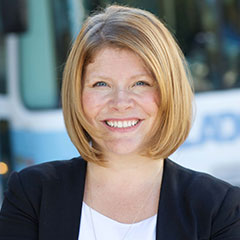 Seleta Reynolds is General Manager of the Los Angeles Department of Transportation (LADOT), which is responsible for 7,500 miles of streets, 37,000 parking meters, and more than 46,000 trac lights. LADOT transit carries 24 million rides annually. Reynolds is responsible for implementing a plan to reduce traffic deaths, double the number of people riding bikes, and expand access to transportation choices for residents of the Los Angeles region. She is most proud of the construction of Los Angeles' first parking protected bike-way; hosting the city's first artist-in-residence in a city department; and launching the city's Transportation Technology Strategy to prepare for connected and autonomous vehicles. Previously, Reynolds was a manager in the Livable Streets sub-division at the San Francisco Municipal Transportation Agency, an associate with Fehr & Peers, and the Bicycle and Pedestrian Coordinator for the City of Oakland.
Mark A. Schwartz is Director of Strategy, S&P Global Platts Analytics. He oversees the development of S&P Global Platts (formerly PIRA's) Long-Term Energy Outlook. Schwartz was the President of PIRA Energy Group prior to its acquisition by Platts in 2016. Before joining PIRA in 2002, he was the Chief Economist of ExxonMobil, where he was responsible for developing that company's long-range economic and energy outlook. Prior to this position, he spent 25 years at Exxon in various assignments in the Upstream Planning, International Natural Gas, Treasurers, and Corporate Planning functions. He holds a Ph.D. in economics from the University of Pennsylvania and is currently an Adjunct Professor at Columbia's School of International and Public Affairs.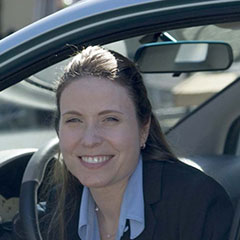 Susan Shaheen co-directs the Transportation Sustainability Research Center (TSRC) of the Institute of Transportation Studies at the University of California, Berkeley and is an Adjunct Professor in Civil and Environmental Engineering at UC Berkeley. A pioneer and thought leader in future mobility strategies, Shaheen was among the first to observe, research, and write about changing dynamics in shared mobility and the likely scenarios through which automated vehicles will gain prominence. She was the first Honda Distinguished Scholar in Transportation at the Institute of Transportation Studies at UC Davis from 2000 to 2012.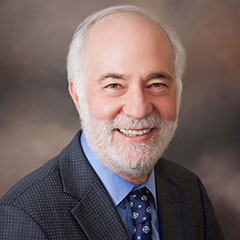 Daniel Sperling
is Distinguished Professor of Civil Engineering and Environmental Science and Policy and founding Director of the Institute of Transportation Studies at the University of California, Davis (ITS-Davis). He holds the transportation seat on the California Air Resources Board and served as Chair of the Transportation Research Board (TRB) of the National Academies in 2015-16. Sperling has served twice as lead author for the Intergovernmental Panel on Climate Change, testified eight times before the U.S. Congress, and authored or co authored over 250 technical papers and 13 books, including Three Revolutions: Steering Automated, Shared, and Electric Vehicles to a
Better Future
(Island Press, 2018).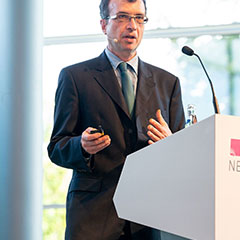 Nikolaus Steininger is a senior expert in the Road Transport Unit of the General Directorate for Climate Action of the European Commission. He has worked for 2½ years on CO2 emissions of heavy-duty vehicles. Steininger joined the Commission in 1997. He has held several positions in the fields of research management and technical legislation, and for the last 12 years in the field of automotive emissions. He studied physics and mathematics in Regensburg and Munich, Germany, and in Boulder, CO, and obtained a Ph.D. in physics.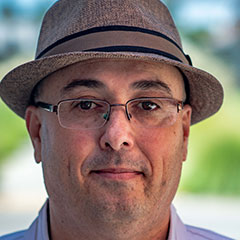 Gil Tal is the Director of the Plug-in Hybrid & Electric Vehicle Research Center of the Institute of Transportation Studies at the University of California, Davis (ITS-Davis). He is also the Admission Advisor for the UC Davis Transportation Technology and Policy Graduate Group, hosted by ITS-Davis. He is a leading expert on electric vehicle travel behavior, as well as on the role that incentives and infrastructure play in the EV market worldwide. He also researches the electrification of new mobility services and their impact on the electricity grid. He is leading projects for the California Air Resources Board, the California Energy Commission, the U.S. Navy, car companies, and utility companies. Tal has published more than 60 articles and peer-reviewed conference proceedings and presented his work to policy makers and decision makers in the United States, China, and Europe.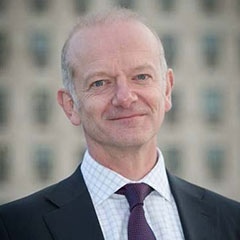 Matthew Tipper has been Vice President of New Fuels at Shell New Energies since 2009. He has responsibility for developing advanced biofuels, bio-methane, hydrogen and battery electric mobility, and the marketing of synthetic fuels. He has more than 25 years' commercial experience at Shell. Previously, he was responsible for leading Shell's global gasoline trading business based in Houston. He spent much of his early career in a variety of trading and supply operations in Africa, the Middle East, and Europe. Tipper has a degree in Geography and an MBA. He is a fellow of the Royal Geographical Society, and a graduate of Mansfield College Oxford. Tipper is on the Board of Advisors of the Institute of Transportation Studies at UC Davis; a non-executive director of bio-bean, a UK waste-to-energy business; and Chairman of New Motion BV, a battery EV charging company in Amsterdam.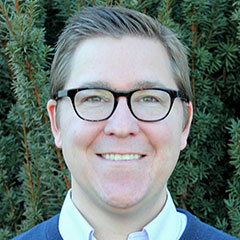 Jon Walker is Sustainability Policy Manager at Lyft. Externally, he works with public officials and stakeholders to advance mutual environmental and electric vehicle goals. Internally, he works with Lyft's operations and product teams to help design, deploy, and scale Lyft's new electric vehicle program.Most recently, Walker managed the autonomous and electric vehicle programs at Rocky Mountain Institute (RMI). He co-authored "Peak Car Ownership – The Market Opportunity of Electric Automated Mobility Services," which projects that mobility services like Lyft, performed by electric, autonomous vehicles, will overtake personally owned vehicles in market share in the next decade. He has a Master of Engineering, Energy Systems Engineering, from the University of Michigan, Ann Arbor.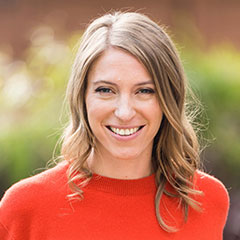 Emily Warren, a Venture Partner with Fontinalis Partners, is a shared mobility expert focused on leveraging new transportation technologies to advance the public interest. After starting her career on Capitol Hill and in public infrastructure finance, Warren joined Lyft as an early employee in 2012. During her tenure, she helped pass pioneering regulatory frameworks to enable ridehailing growth nationwide while shaping dialogue around its impacts on infrastructure, travel behavior, public transit, and the environment. In 2018, she led the policy and public affairs team at Lime, scaling shared bikes and electric scooters across over 100 cities and 15 countries, while championing a transparent approach to city datasharing. Warren earned a B.A. in Political Science and Gender Studies from UC San Diego and an M.P.A. in Public Finance from the University of Pennsylvania. She is a member of the advisory board of the UCLA Institute of Transportation Studies.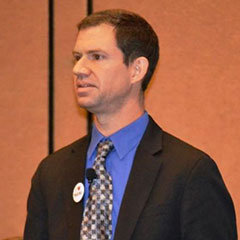 Sean Waters is the Director of Compliance and Regulatory Affairs for Daimler Trucks North America ("DTNA") and Detroit Diesel Corporation. His responsibilities include understanding a wide range of issues, supporting the development of smart emission and transportation policies by directly encouraging research into numerous areas affecting heavy-duty commercial products. He has also worked with regulatory agency leadership on standard-setting initiatives, most recently on heavy-duty engine and vehicle greenhouse gas standards. In addition, Waters has extensive knowledge of other heavy-duty regulations such as for criteria emissions, onboard diagnostics, fuel quality, and safety. He serves on the Board and Executive Committee of the Truck and Engine Manufacturers Association ("EMA") where he provides advice, counsel, and recommendations on the scientific and technical aspects of programs related to commercial truck emissions control strategies and safety technologies. He also serves on the Board of Directors for the Oregon Business Association and is a member of the UC Davis STEPS Advisory Board.